Light commercial vehicle fleet operations are key to profitability and efficiency in the last-mile delivery and logistics sectors in urban environments and their implementation can offer significant benefits. Tom Cuthbertson, an expert in fleet management technologies, points out that "implementing a fleet management system can reduce fuel costs by up to 30%, maintenance costs by 20%, and improve driver productivity by 15%".
In this article we will review the most important keys to understand what light commercial vehicle fleet operations and their managers consist of and the most common modalities for their contracting.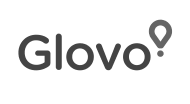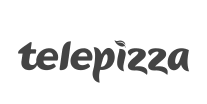 1. What are commercial vehicle fleet operations?
Light commercial vehicle fleet operations refer to the management and coordination of a range of vehicles such as mopeds, motorcycles, tricycles and vans, among others, to efficiently carry out transportation, logistics and distribution activities in urban environments. In general terms, these operations involve the planning, coordination and control of fleet management, such as vehicle allocation, route scheduling, management of drivers and the energy source that runs the vehicles, as well as the maintenance, tracking and real-time monitoring of the fleet and the optimization of operational efficiency.
2. What does a fleet operator do?
In the words of J.P. Donovan, logistics expert and author of a book on supply chain excellence, "fleet operations is the comprehensive management of vehicles and the drivers who operate them, with the goal of ensuring that the fleet is available, in good condition and ready to perform the mandated work efficiently and safely." In this task, the fleet operator or "Fleet Manager" is primarily responsible. He is responsible for the integral administration and coordination of the vehicles. The responsibilities of a fleet operator can vary depending on the company and the type of fleet they manage, but below are some of the common tasks they perform:
In general, a fleet operator should be a well-organized professional with leadership skills and the ability to work as part of a team.
3. What are the main types of light commercial vehicle fleet contracting?
There are several types of fleet contracting in companies. Some of the most common are as follows:
As can be seen, each vehicle fleet contracting modality has its own advantages and disadvantages, so companies should carefully analyze their specific situation and the regulatory context geared towards net zero emissions before deciding which approach to use.